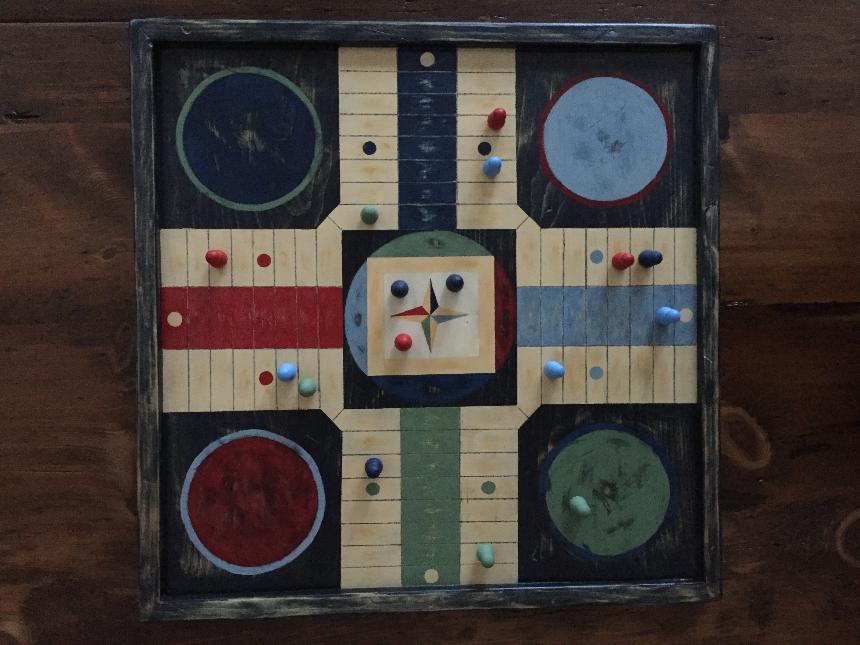 The tradition behind hand-made and painted gameboards was established during a period of time when money was scarce, but time to be creative was not.
Artisans, who often had to work for their keep, would resort to hard- labour during the summer months to pay their hosts. In the winter when much time was spent indoors, the artisan would craft gameboards for entertainment, beauty, and to show appreciation for the hospitality shown to them.
I have been fascinated by these boards and have considered the many hours of family fun, bonding, and love that are etched into the dings, scratches, and paint rubbings on the original antiques gameboards that have been preserved. These embellish rather than take away from the board's beauty.
This art-form I have replicated as a décor piece that is designed to be taken off the wall and used in a practical sense to continue the tradition of the gameboard.