Joanne Collins

Captures the Beauty of Nature on Century Old Wood
Approach
"My love of nature and the creatures that abound in my northern Ontario environment is evident in my work. I try to capture the character, tenderness, and sometimes the fierceness I see in the critter I am painting. I definitely lean towards a 'romantic' rather than a 'realistic' approach to painting wildlife, so I like to call my style 'romantic realism'."
I now have a Facebook Page. Please check it out and if you like it, follow and share!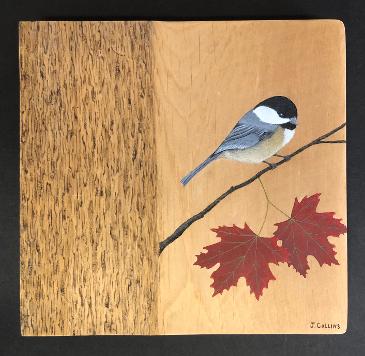 I now have an Art on Clothing page! There are affordable T-shirts and Hoodies with several different designs available. Please check it out!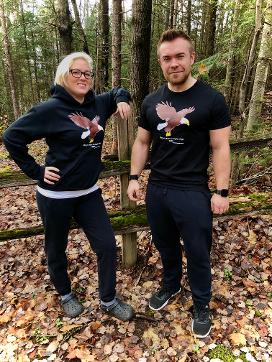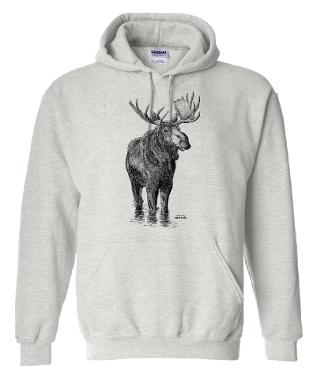 Introduction
I mostly paint North American wildlife on reclaimed pine lumber recycle from Ontario barns that have been taken down. Sizes vary, and each piece is one-of-a-kind. Many of my pieces have a live edge, and the wood is sanded carefully to leave the interesting and historic quality of the ancient wood intact. In addition to my reclaimed lumber collection, I paint on antique cupboard doors, masonite framed in old wood, and polished maple blocks. I have also completed a pen & ink collection of prints; some of which are limited editions. My watercolours are framed in old wood, skillfully crafted by, Dave, my talented furniture building husband, but can also be purchased in a cheaper, matted format...
Please wander freely through my gallery. I have two pages of available artwork with prices, one page of clothing with my designs silkscreened on them, and a page of barn beam candleholders (all prices include the tax). If you have questions, or see something that you like, please contact me.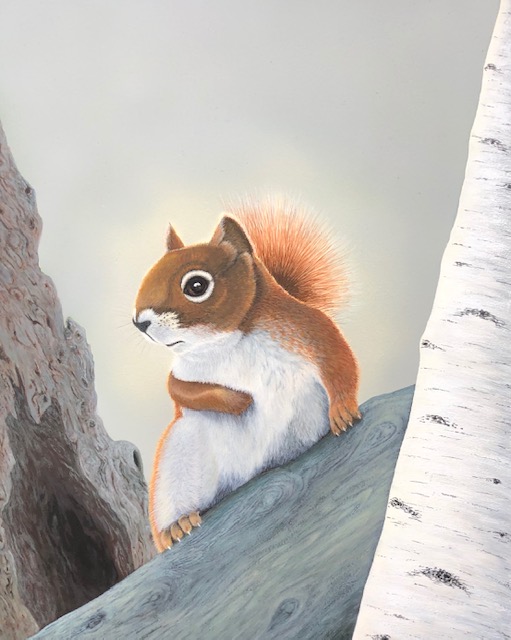 Check out my pine barn beam candleholder page. The Beeswax tea lights are made for me locally!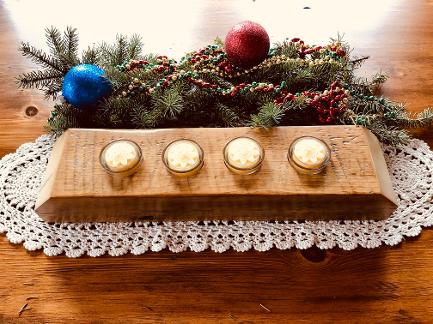 Box 184 Magnetawan, Ontario | 1-705-471-2124