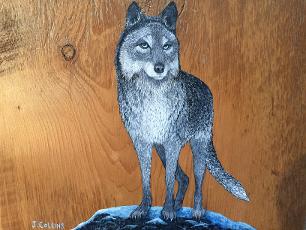 I have been told that I tend to make my wolves look too gentle and friendly...I think this fella looks serious enough!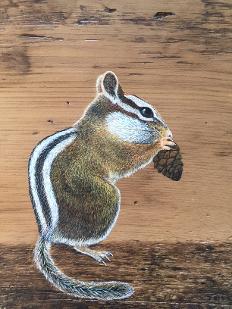 My chipmunks are very popular.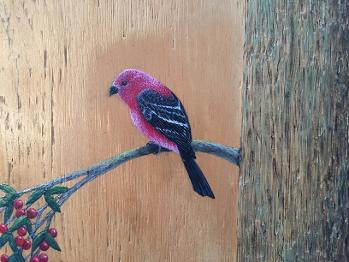 I see a lot of rose-breasted grosbeaks in my region, but I love the colour of the pine grosbeak.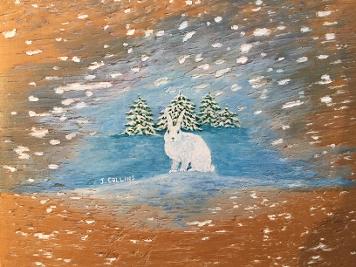 This is a unique piece...I couldn't remove the imbedded old paint on this board and set it aside for a few years. Something about it made me hold on to it and then one day I was looking at it and saw this rabbit in a snow storm.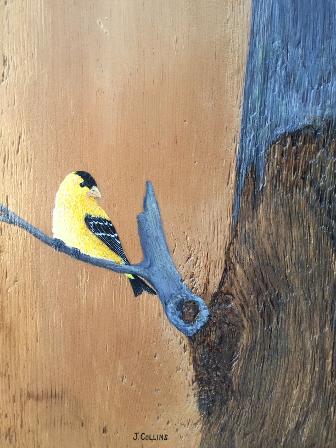 Once I started painting colourful birds like this wild canary, I couldn't stop. I loved the board I found for this one; it has so much character.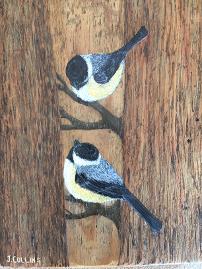 I like to paint mated birds...I think they make great wedding or anniversary gifts!