*To receive clothing before Xmas, orders must be placed before December 4!
All hoodies (adult sizes only) are $45 (tax incl.) Youth t-shirts are $20 / Adult $25
Curb side pick-up in Magnetawan or bulk order (5+) delivery within a 50k radius or mail out option (a shipping charge will be applied)
Eagle Hoodie and Eagle T-Shirt (black only)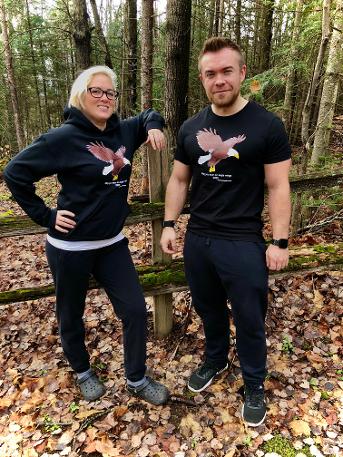 While camping this year on the north shore of Lake Superior, I saw eagles everywhere! I had never seen so many, and when I learned that these beautiful creatures are a symbol for courage and strength, I came home and started to paint one. This eagle has now become a design for some of my hoodies and t-shirts, and represents my belief that we will prevail over our current pandemic dilemma. It expresses my hope for all who wear it "May you soar on eagle wings."
Moose Hoodie ($45) and Moose T-Shirt ($25)(ash grey and adult sizes only)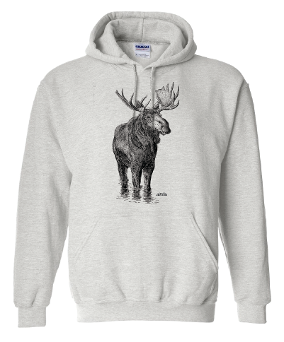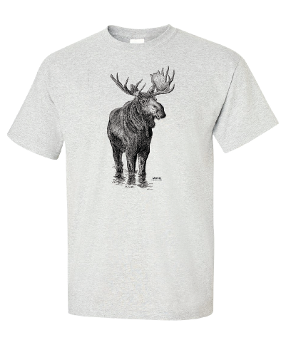 Sundridge T-Shirts in royal blue or black...Adult sizes $25 Youth sizes $20